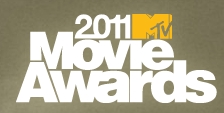 Lupe will take the stage at the "2011 MTV Movie Awards". He will be joined by Trey Songz for their first-ever televised performance together. Lu will treat viewers to two songs from his hit album LASERS, which debuted at #1 on the Billboard charts. Fiasco will first rip the stage with a performance of his platinum single "The Show Goes On," followed by the television debut of Fiasco and Trey Songz' collaborative single "Out of My Head".
Lupe Fiasco and Trey Songz are the first performers to be announced and join previously announced presenters Ryan Reynolds, Blake Lively, Steve Carell, Emma Stone, Shia LaBeouf, Rosie Huntington-Whiteley, Josh Duhamel, Patrick Dempsey, Cameron Diaz, Jason Segel, Jesse Eisenberg, Aziz Ansari, Danny McBride, Nicki Minaj, Selena Gomez, Leighton Meester and Katie Cassidy. Hosted by Jason Sudeikis, the "2011 MTV Movie Awards" will broadcast LIVE from the Gibson Amphitheatre in Universal City, CA on Sunday, June 5 at 9pm ET/8pm CT.
"I'm excited to be performing on this year's MTV Movie Awards," said Lupe Fiasco. "I'm looking forward to putting together another special performance for my fans."
"'Out Of My Head' is such a dope song and easily one of my favorite collaborations to date. When Lupe first played the track for me I knew it was going to be a smash and I'm happy it's been received so well," said Trey Songz. "The 'MTV Movie Awards' are such a special event and Lupe is a great performer, so I am excited to be able to do the show with him."