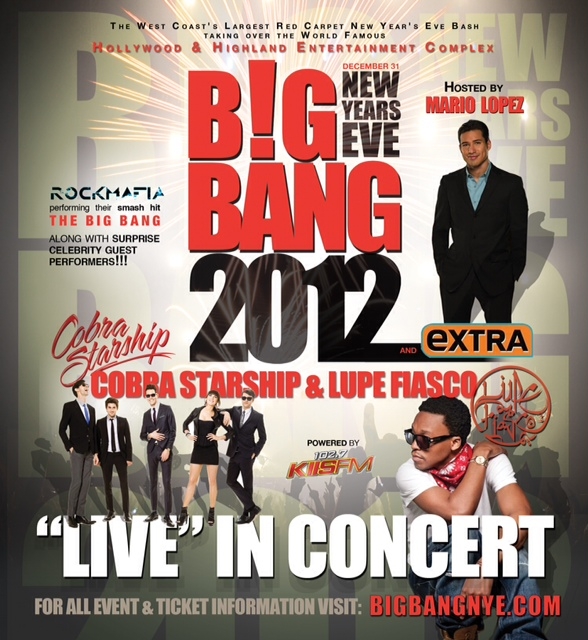 Be a part of the Nation's most Star-studded New Year's Eve celebration, BIG BANG NEW YEAR'S EVE at the Hollywood & Highlands Complex featuring Performances by COBRA STARSHIP and LUPE FIASCO and hosted by Mario Lopez and EXTRA TV . Get tickets here.
BIG BANG NEW YEAR'S EVE boasts an array of Headlining Live performances, Aerial Artists, Choreographed Dance Shows, Special EFX, and DJ's, and will host today's hottest celebrities, A-Listers, and tastemakers alike.
The Nation's most amazing Red Carpet New Years Eve Celebration of 2012!!
Live Midnight performances by Billboard Chart